Greenheck - Spun Aluminum Gravity Ventilator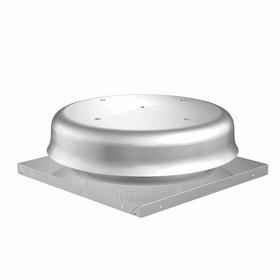 Model GRS is a spun aluminum gravity ventilator designed for intake or relief applications with either natural gravity or positive pressure systems. The GRS appearance blends with the other products in the Greenheck family and with its low silhouette, avoids the problem of detracting from architectural aesthetics.
Stock Notes:
Aluminum curb cap with pre-punched mounting holes
Rigid wire birdscreen included
Recommended roof opening dimension is at least 2.5 inches larger than damper size
Accessories:
Backdraft dampers (model WD-100)
Prefabricated roof curbs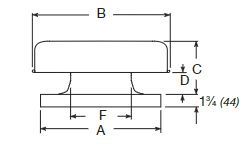 Dimensional Data
Model
A
B
C
D
F
GRS-8
19"
20.50"
7.25"
1.50"
8.25"
GRS-10
19"
20.50"
7.75"
2"
10.25"
GRS-12
22"
29"
10"
3.50"
12.25"
Additional Sizes Available
In Stock
1-Day
3-Day
10-Day
Greenheck Quick Delivery

*Please consult your EAP, Inc. Sales Representative for information.
Performance & Pricing Data
Model
Compacity (CFM) in inches WG
Prices
.04
.06
.08
.10
.15
.20
.25
.30
.35
GRS-8
Relief
231
282
326
365
446
516
576
631
682
$140.00
Intake
178
218
252
282
345
398
445
488
527
GRS-10
Relief
331
406
468
524
641
741
828
907
980
$155.00
Intake
279
342
395
442
541
624
698
765
826
GRS-12
Relief
468
573
662
740
907
1047
1171
1282
1385
$160.00
Intake
400
490
566
633
775
895
1001
1097
1184
Order Information
Model
Stock
Price
Order
GRS10
6
$155.00

GRS12
5
$160.00

GRS8
8
$140.00